Aikido is weer terug met Carl Siegers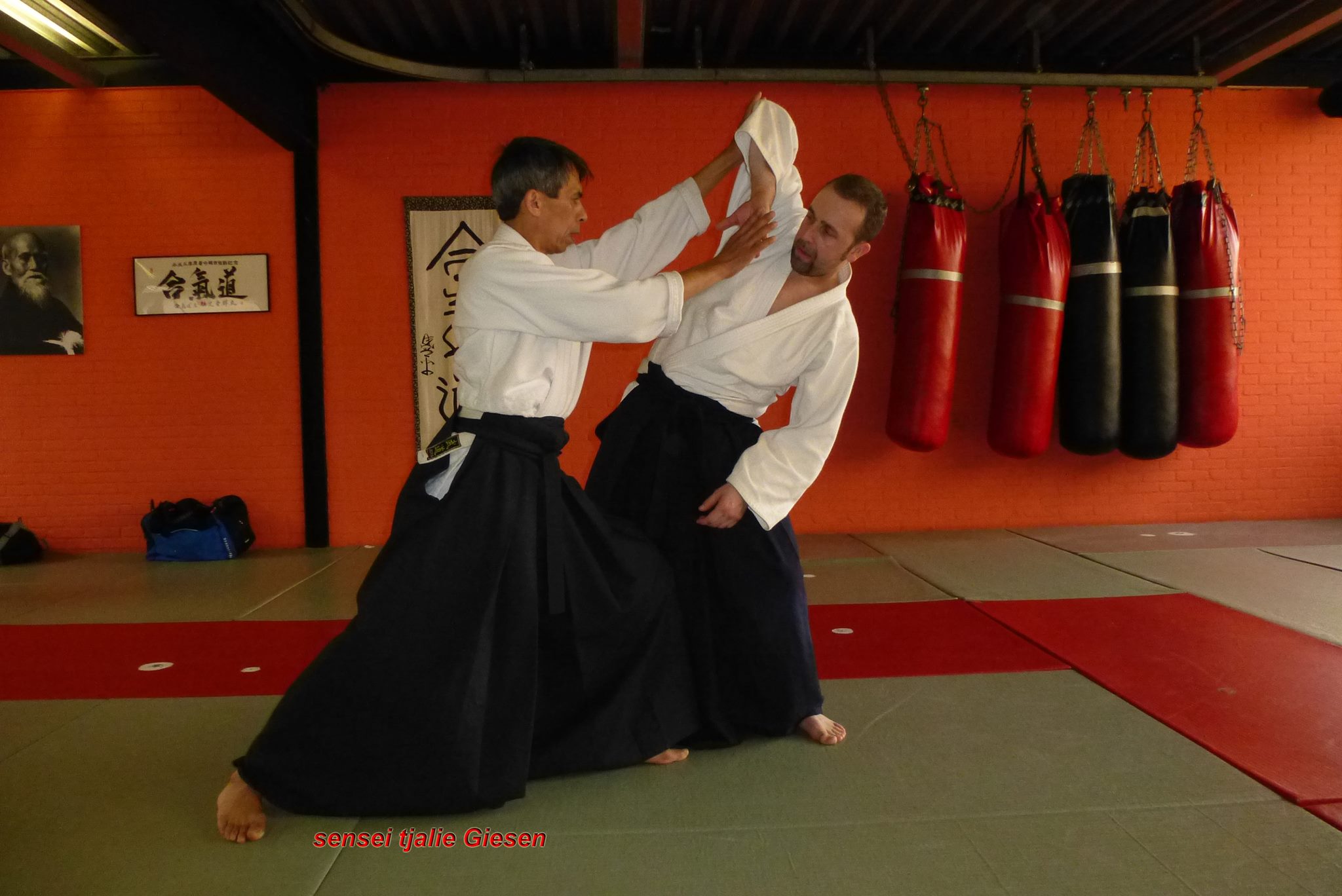 Aikido
Aikido is een verdedigingskunst, primair, is het uitgangspunt om de tegen u gerichte agressie te begeleiden . Dit principe komt ook in de technieken tot uiting, waarbij de aanvaller niet wordt uitgeschakeld, maar begeleid wordt naar een agressieloze eindpositie: een controle.
Aikidotechnieken zijn duidelijk te herkennen aan hun harmonieuze, vaak cirkel- of spiraalvormige bewegingen.
Een juiste timing en een correct uitgevoerde lichaamsverplaatsing zorgen voor de vereiste opening ten aanzien van de aanvaller, waardoor de aanvalsbeweging wordt overgenomen. De aanvaller wordt vervolgens uit balans gebracht, waarop door middel van een werp – of controletechniek de aanvaller wordt gecontroleerd of geneutraliseerd.
Uitgangspunten aikido:
Het effectief trainen van een verdedigingskunst met respect voor elkaar,
Het handhaven van de eigen correcte houding, integriteit en spirit onder verhoogde druk.  
De continue verbetering van het eigen Aikido op zowel fysiek en mentaal niveau.
Meer informatie;   Leraar; Carl Siegers, tel/ 06-30503554